Psychotherapy or Counselling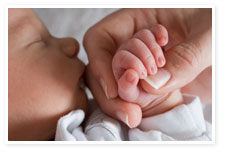 I chose to become a psychotherapist instead of a counsellor for the extra training, and the research opportunity to write an MSc.
One of the really fundamental differences between counsellors and psychotherapists is that my accrediting body, UKCP, has a requirement that I be in therapy myself for a minimum of 40 hours for each year of the seven years of training.   My journey will not mirror yours, but this depth of personal work, both individual and in group, means I am unafraid of your fears, and have experienced first hand a lot of what comes up during a long term therapeutic relationship. 
I am passionate about us all being able to fulfil our potential, to become the best we can be and  I genuinely have experienced that therapy assists us in this.
Short Term Work
I have extensive experience in working to a three or six session model, in the NHS and for a major employer.  I love brief work.  It is highly challenging for both the therapist and client, and can also be highly productive when it's about a specific issue, which is often but not always, work related. 
Long Term Work
At any time in our lives we can suddenly feel as if we have hit a brick wall, or that things have begun to unravel, and this is often what brings people to therapy.  Sometimes what looks initially like a well boundaried problem can bring up things from the past that you then feel need to be explored or made sense of.  
I believe we all create a narrative for ourselves to make sense of our lives, and sometimes we find we could function better if we revised that story in the light of new experience.  This is what therapy is great at supporting.
If you work with me, you won't find yourself coming week in week out and not noticing anything changing…you do work!   We will work to clearly defined aims, and I will be alongside you, challenging when necessary, supporting when necessary, but alongside you for the journey.
How I Work
Fees are £55 per 50 minute session for individual therapy. Couples work and supervision are at different rates largely depending on the amount of time you want.